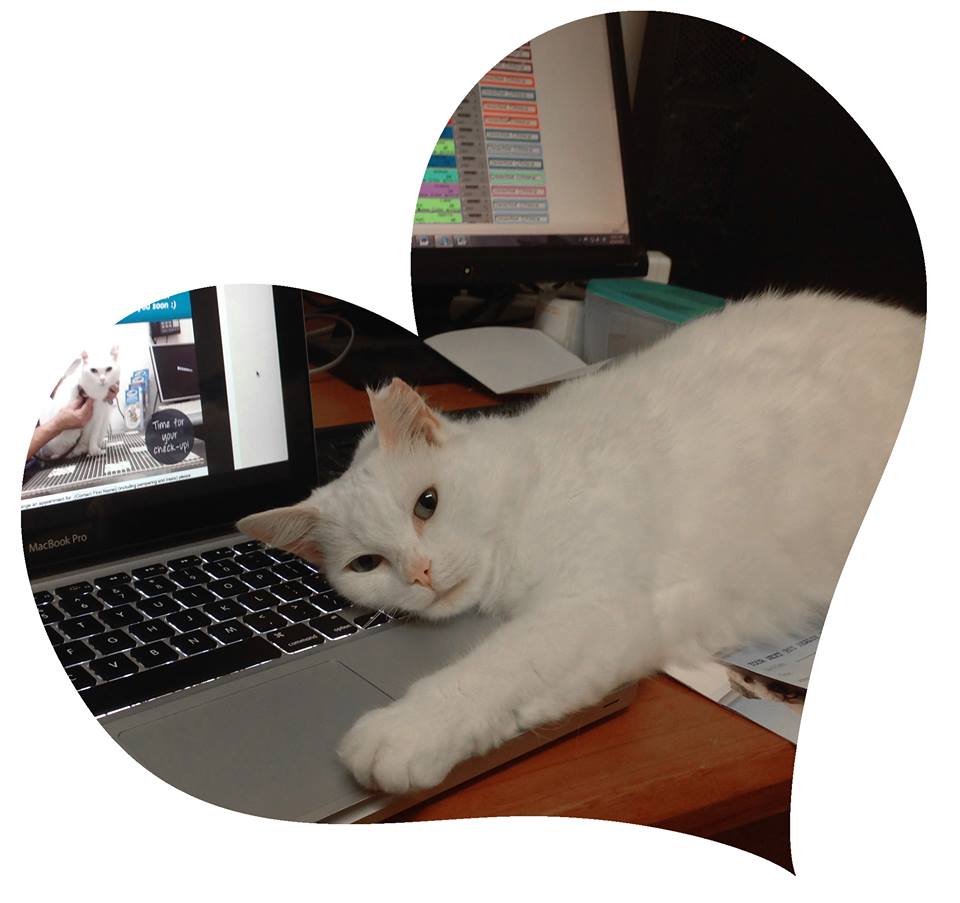 Jasper is a beautiful, fluffy, white, 3-legged male cat of uncertain age, with  2 different coloured eyes, one part of an ear missing and a little bit of a tragic past. Since coming to us, he  has earned the title "Chief Inefficiency Officer", due to his endearing habit of ensuring that no other staff member can use a computer unaccosted.
Jasper came to us as a stray through Friends of the Pound. He had been hit by a car and had a complicated break to one of his front legs. The experience seemed to have traumatised Jasper a little, as he was initially reluctant to come out of the box we had provided for him to hide in.
Once Jasper had his damaged leg amputated, he improved markedly. Because he was having an extended stay with us, we took to leaving his cage door open so that he could explore the whole room if he chose. He didn't choose. While he loved being patted and was not scared of people in any way, he was not interested in leaving his safe place.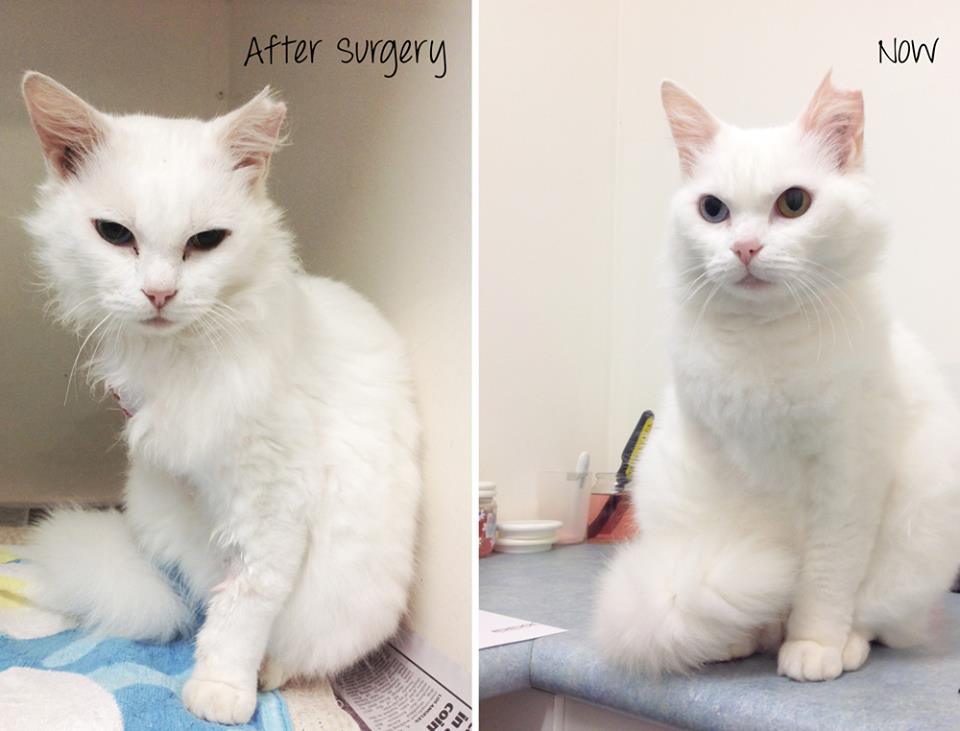 For weeks he stayed in his cage, but one day we found that he had moved from the cage into the closet next to it. As it was a blanket cupboard, we allowed him to make his bed on the big soft blanket he had chosen, emerging only to toilet, eat and drink. He loved being patted but would not leave his man-cave, instead insisting (in typical cat fashion) that we come to him for smooches.
This continued for months, and eventually he became a fixture. We did not end up sending him back to Friends of the Pound. Everyone had come to enjoy their morning cuddle with the strange ball of white fluff that seemed to prefer the life of a hermit.
Eventually Jasper's bed was moved to the staff room, and these days Jasper has expanded his range to both the staff room AND the office. Jasper spends his time sitting on either the staff's laps, or their keyboards. He loves people and has no fear of any one. He doesn't seem to have any desire for daylight either, but we try not to judge him for that!