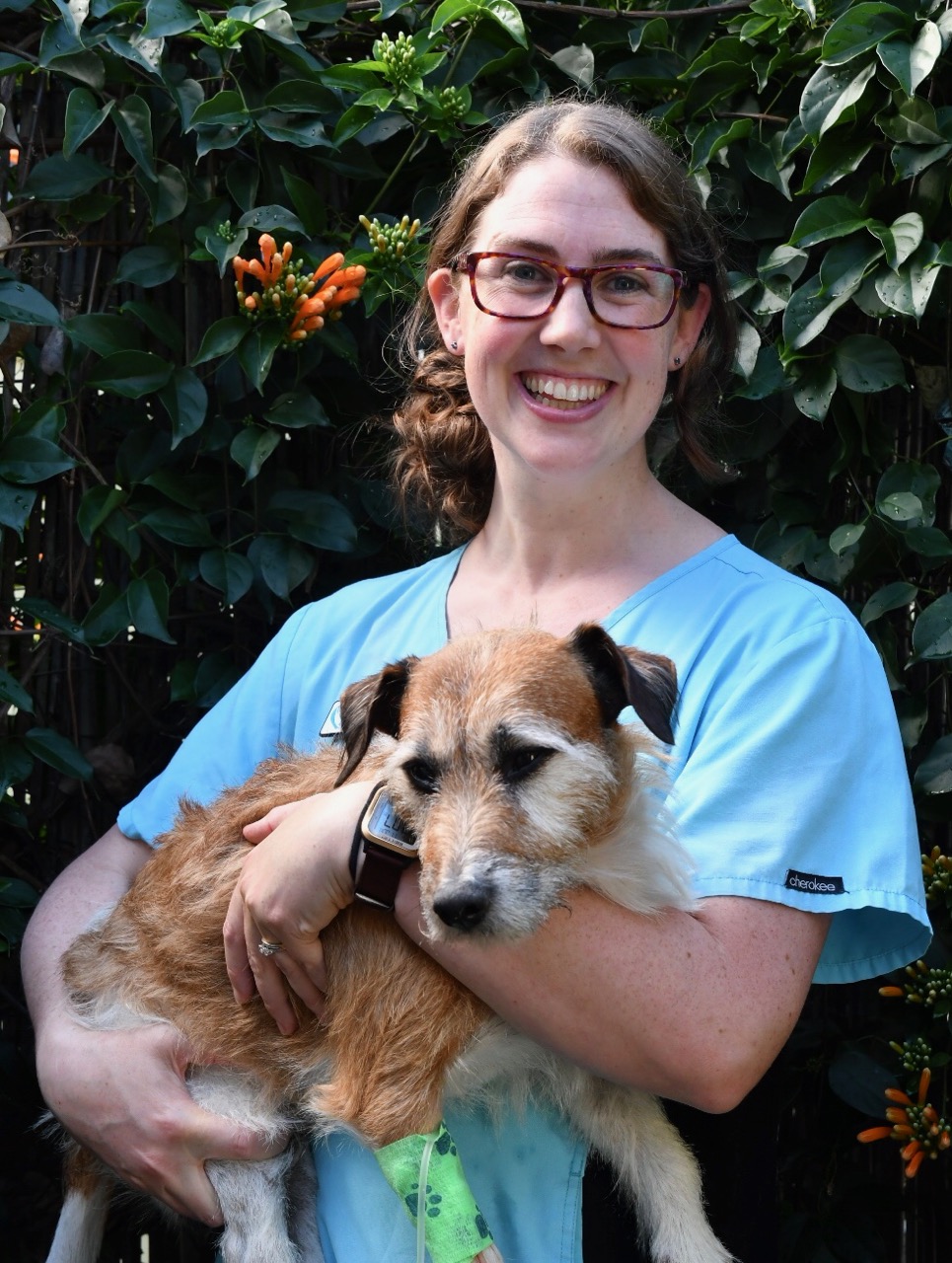 Role: Veterinary Surgeon
Pets: An Old Keplie called Wolfe, a black and white cat called Pearcy and 3 chooks (Tina, Aretha and Janice)
Family: A fisherman husband and an adventurous 1 year old daughter.
Time in the industry: 9 years, but the last 2 years have been at Tweed Coast Vet.
Special interests: I love the variety of different creatures and problems that walk through the door everyday and the satisfaction of surgery.
Hobbies:  I love everything outdoors, swimming, kayaking, diving, rock climbing, bush walking, camping and all things adventure!