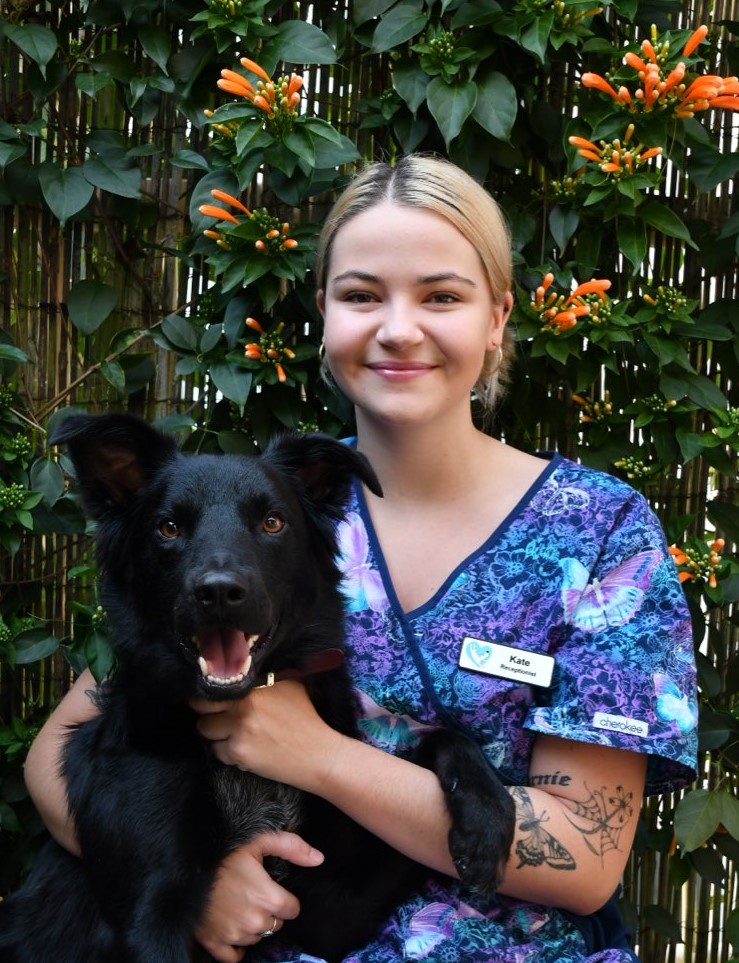 Role: Reception, but also studying vet nursing.
Time at Tweed Coast Vet: Since the beginning of 2020
Pets: I have a 1 year old Border Collie x Kelpie who is a bundle of energy and I also foster so my hands are always full!
In my spare time: I love to spend time at the beach and am currently learning how to surf.