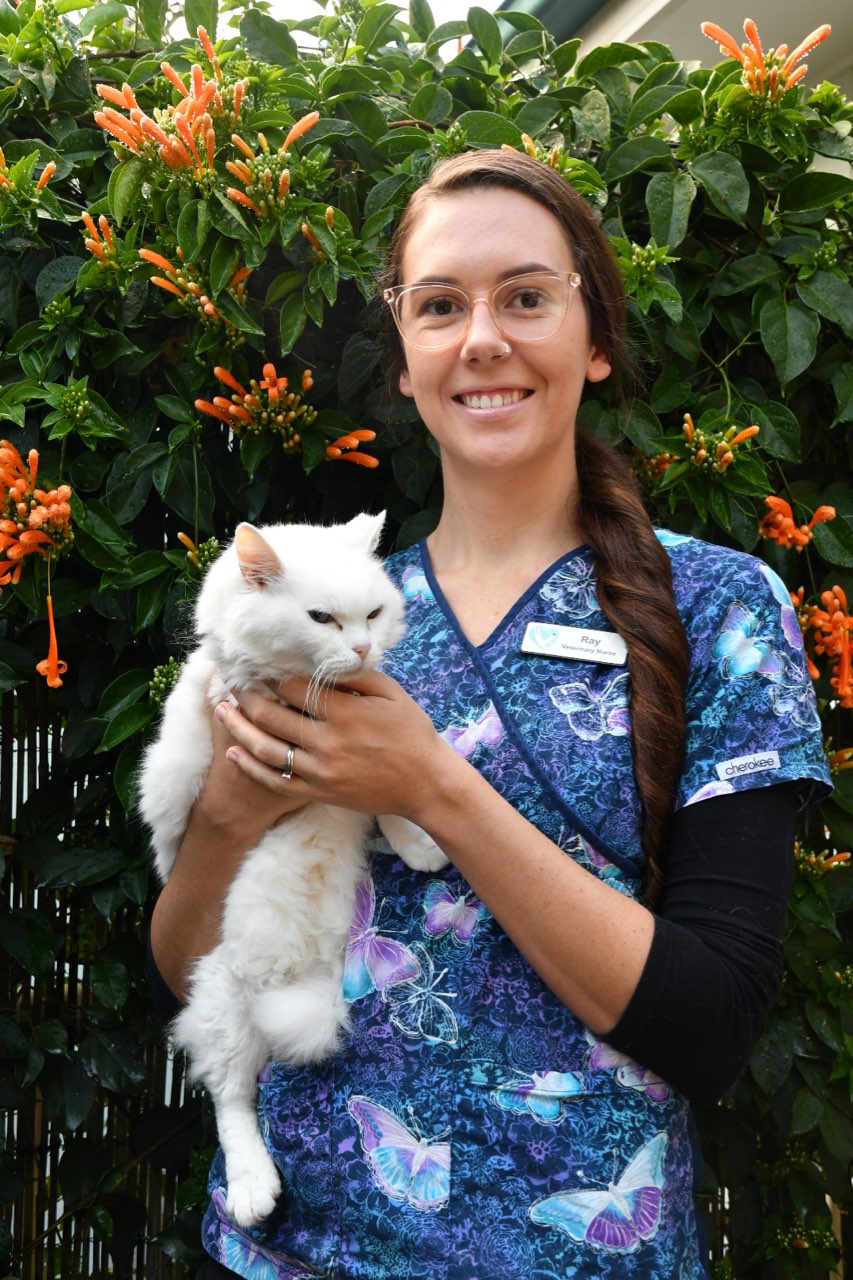 Name: A little known secret around the clinic is that Ray's real name is actually Rachel. We renamed her to avoid the joy of having two Rachaels' in the clinic!
Role/Qualifications:Vet Nurse, certificate 4 veterinary nursing.
Pets:I have grown up with all kinds of animals. We have one very special kitty named Cleo. I'm sure there will be more animals to come but one fits our lifestyle for now.
Family: Recently married 2019, not quite ready for kids yet but would love to start a family one day.
Time in the veterinary industry: I have been in the industry for 4.5 years. My first job was here at Tweed Coast Vet and I have been lucky to be here ever since!
Special interests (in veterinary/animal related world): I enjoy orthopaedic surgery, scaling dirty teeth and caring for our sick patients making sure they get lots of cuddles.
Hobbies: I enjoy exercising, cooking, spending most weekends outdoors either fishing, kayaking, swimming, camping and spending time with my family and friends.