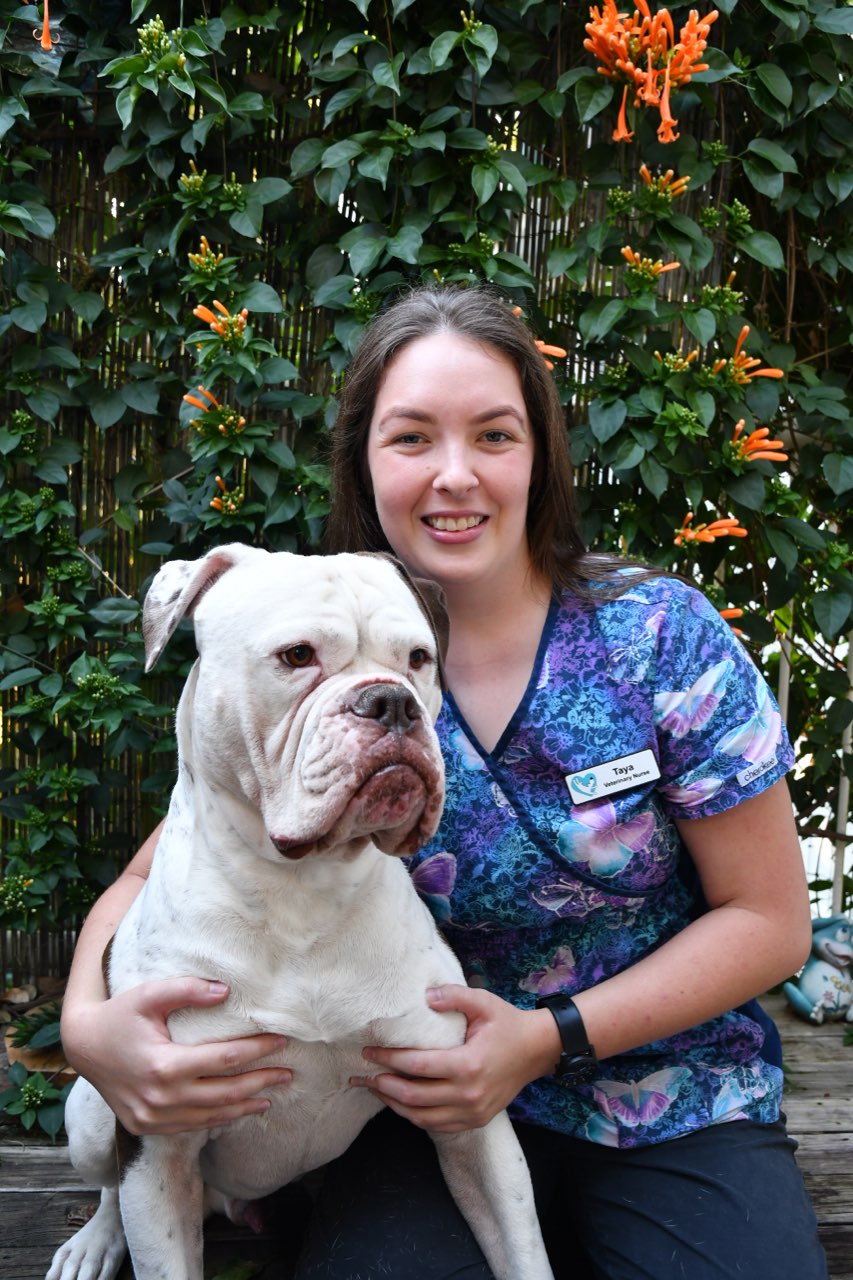 Name: Taya O'Shannessy
Qualifications: Certificate 4 in vet nursing. 
Pets: A beautiful American bulldog named Cronos and a large assortment of freshwater fish. 
Family: I have an exclusively fur and fin family. 
Time spent at Tweed Coast Vet? 3 years as a nurse.
Special interests: In general love learning about new things, whether that be an unusual hospital case and how to treat them or a type of surgery that I'm not familiar with. 
Hobbies:  Freshwater aquarium keeping, bookworm, gardening and spending as much time as possible doing fun things with Cronos.