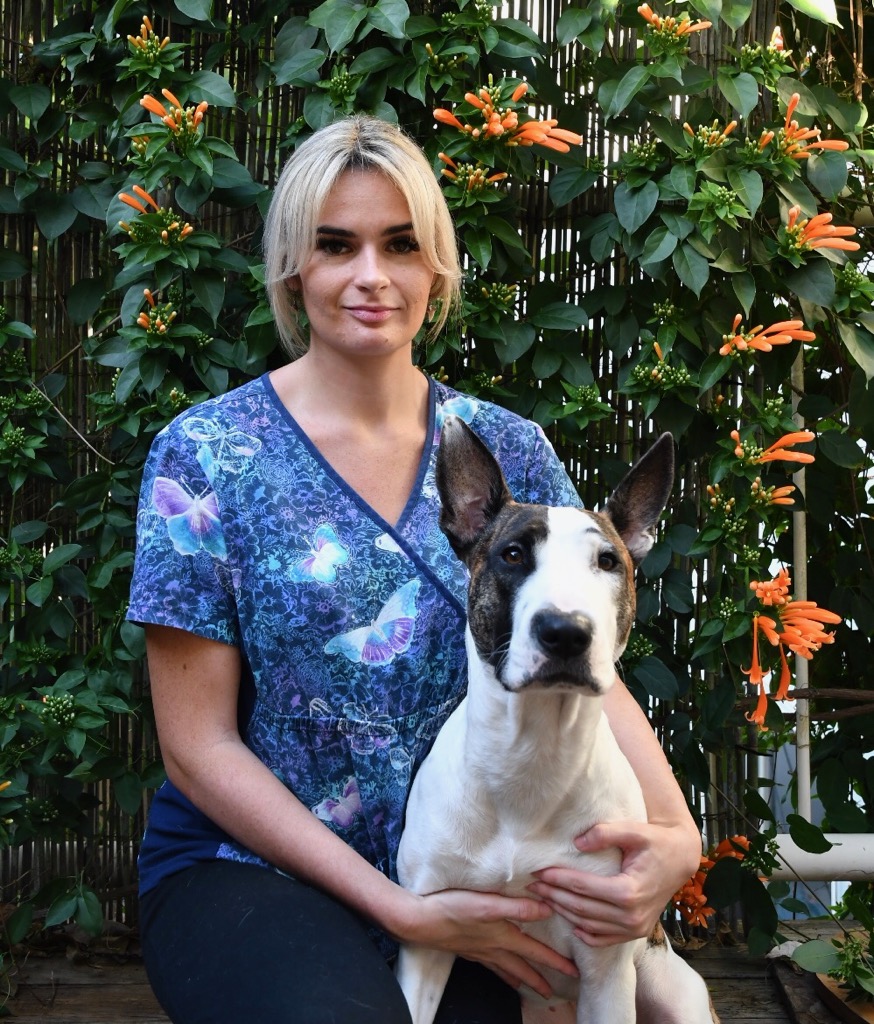 Pets: Benji and a foster fail cat Jet (I had to keep him lol)
Family: I currently live at home with my mum, dad and my two younger brothers
Time in industry: I have been working at Tweed Coast Vet for roughly 2 years. I have been involved in the animal industry learning and studying since I was 15 years old.
Special interests: I am interested in surgeries in general and I find x-rays and ultrasounds very interesting. And of course getting to cuddle all the cute animals that come through the doors. 
Hobbies when not at work: I enjoy spending time down at the beach with my dog Benji and going for afternoon walks enjoying the beautiful area we live in.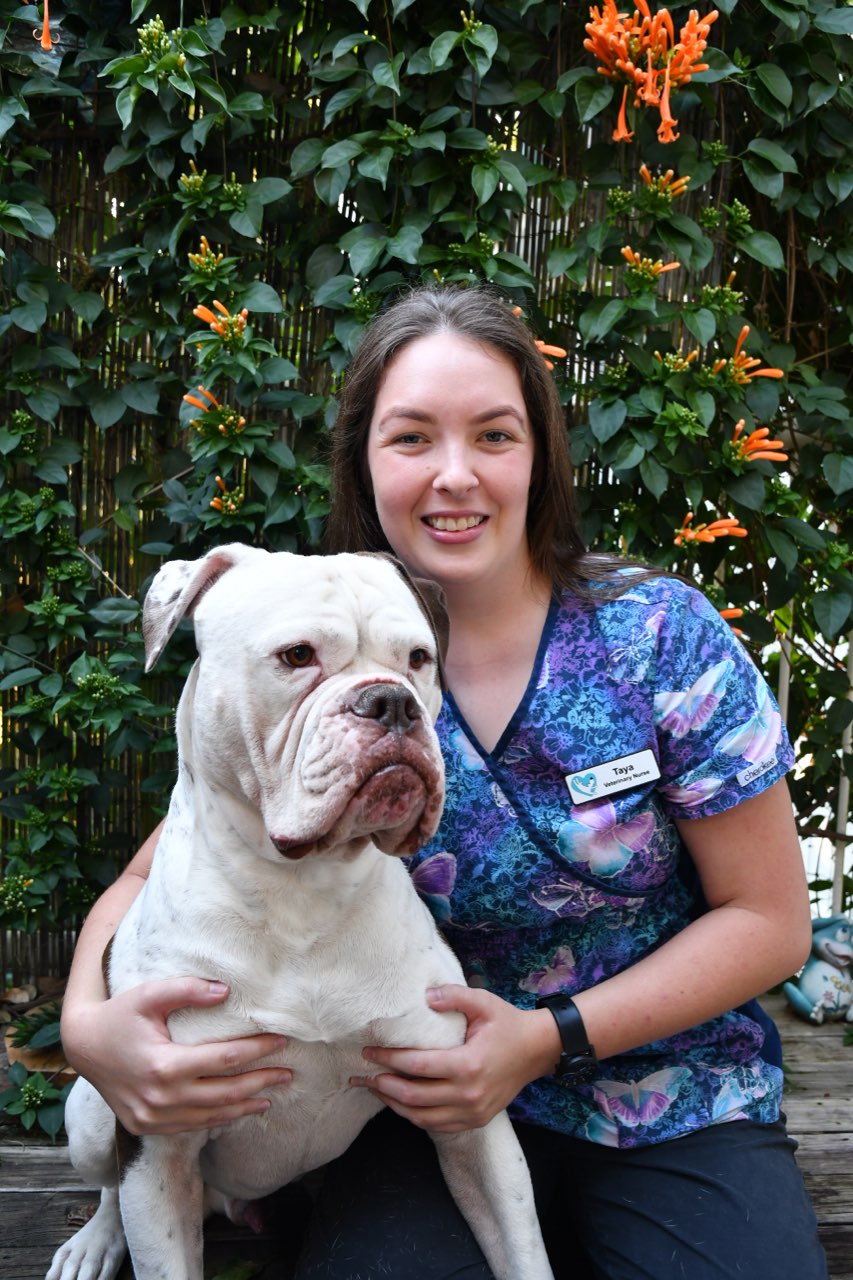 Name: Taya O'Shannessy
Qualifications: Certificate 4 in vet nursing. 
Pets: A beautiful American bulldog named Cronos and a large assortment of freshwater fish. 
Family: I have an exclusively fur and fin family. 
Time spent at Tweed Coast Vet? 3 years as a nurse.
Special interests: In general love learning about new things, whether that be an unusual hospital case and how to treat them or a type of surgery that I'm not familiar with. 
Hobbies:  Freshwater aquarium keeping, bookworm, gardening and spending as much time as possible doing fun things with Cronos.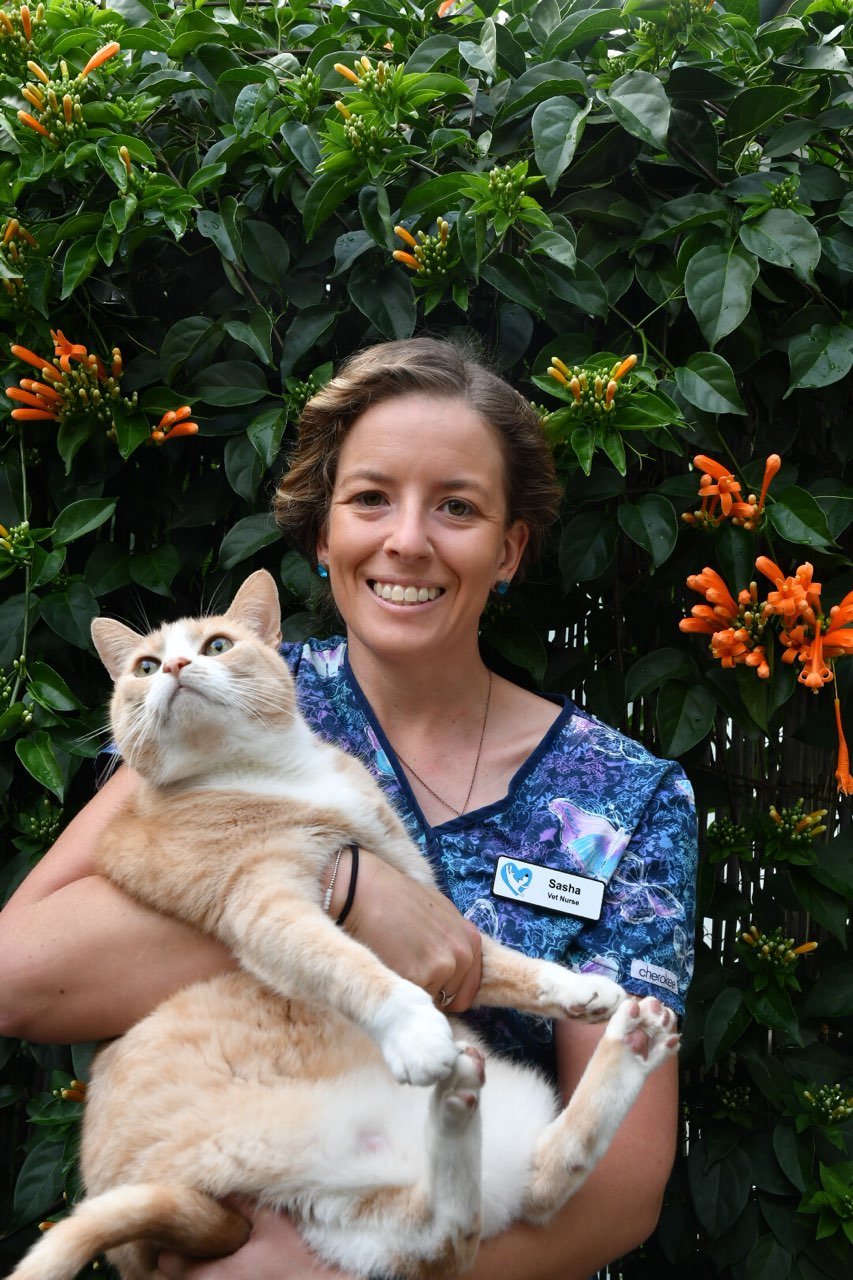 Role: Vet nurse
Pets: Marley the Labrador. Phiebie the horse. Peppa the pig and all the chooks. Have too many others to name them all!
Family: Husband Christopher.
Time in the veterinary industry: I have been working for 10 years from when I started studying. I started at Tweed Coast Vet early 2019.
Special interests:  I particularly enjoy surgical nursing.
Hobbies:  In my spare time, I enjoy horse riding and photography.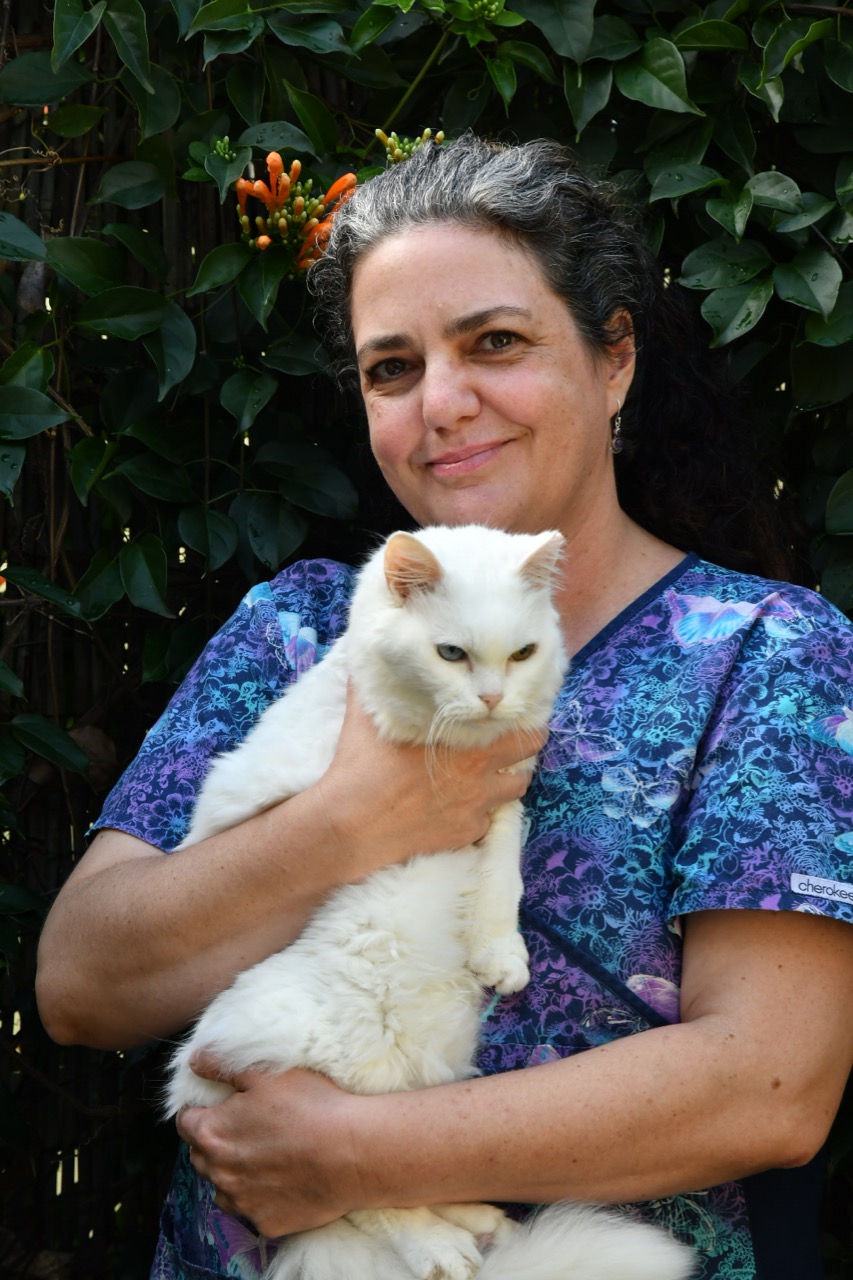 Role: Veterinary Nurse and Wildlife Warrior
Pets: Dog Rusty
Family: Husband John and son Jabara
Time in industry: 7 year
Special interests: Care and rehabilitation of sick and injured wildlife – especially flying foxes, who need a special hand with rehabilitation.
Hobbies: If she has any spare time from all the wildlife, Daen enjoys family time and a good book.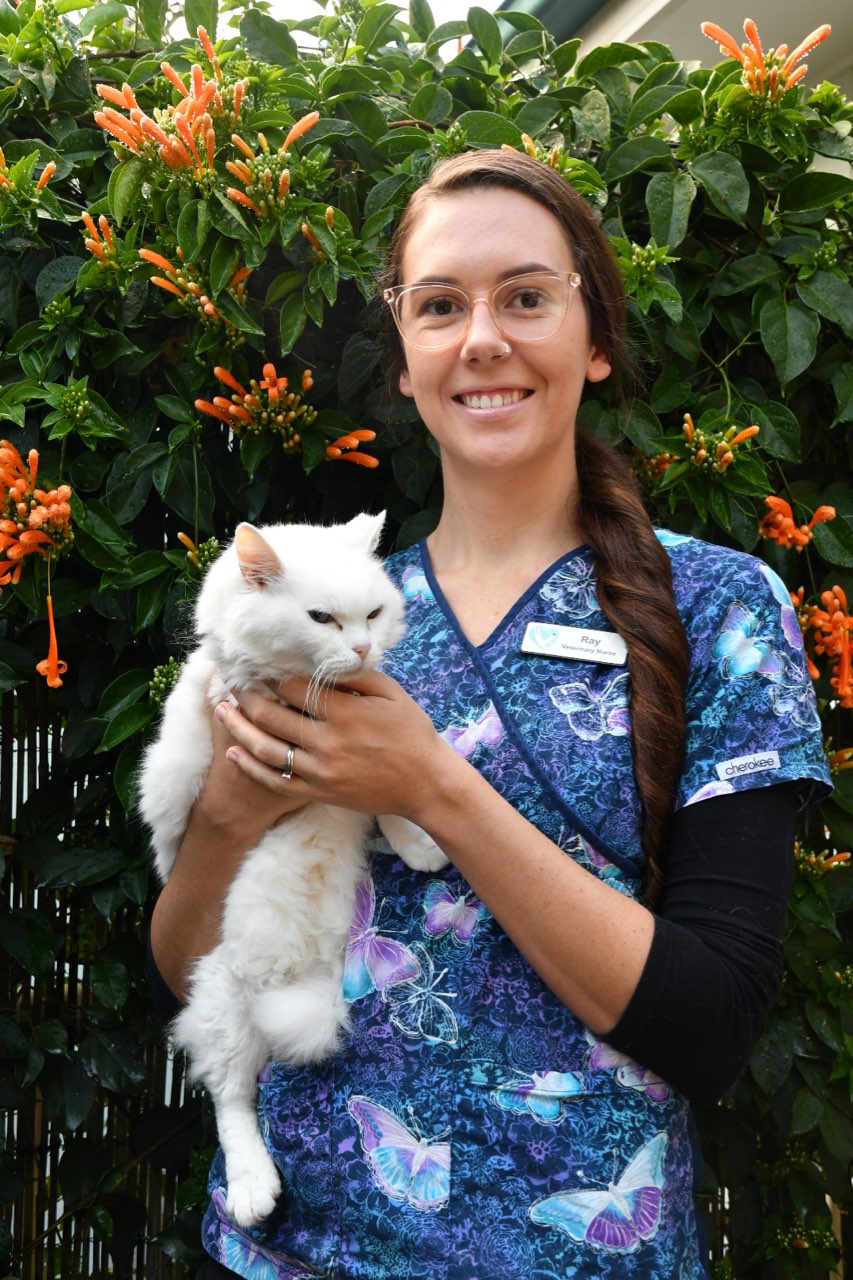 Name: A little known secret around the clinic is that Ray's real name is actually Rachel. We renamed her to avoid the joy of having two Rachaels' in the clinic!
Role/Qualifications:Vet Nurse, certificate 4 veterinary nursing.
Pets:I have grown up with all kinds of animals. We have one very special kitty named Cleo. I'm sure there will be more animals to come but one fits our lifestyle for now.
Family: Recently married 2019, not quite ready for kids yet but would love to start a family one day.
Time in the veterinary industry: I have been in the industry for 4.5 years. My first job was here at Tweed Coast Vet and I have been lucky to be here ever since!
Special interests (in veterinary/animal related world): I enjoy orthopaedic surgery, scaling dirty teeth and caring for our sick patients making sure they get lots of cuddles.
Hobbies: I enjoy exercising, cooking, spending most weekends outdoors either fishing, kayaking, swimming, camping and spending time with my family and friends.