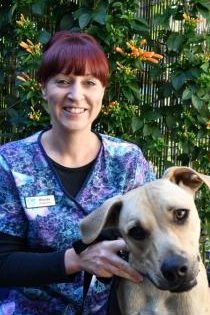 Roles: Reception and practice manager.
Pets:  Sox A 3 year old cat who we adopted through Friends of the Pound. We also have a new addition, Baxter the 'bitser' dog, approx 2yrs old, who recently joined our family from AWLQ. 
(Fun fact – When Sox was around 10 months old he was run over and we thought he would lose his back leg. However Merridie managed to put him back together and pin the leg, it healed beautifully and now you wouldn't know it had ever happened!)
Family: Husband, Steve, and twin 10 year old boys, Noah & Ethan.
Time in the industry: I worked at a clinic back in the UK before we moved to Australia in 2016. I have been working at Tweed Coast Vet since we arrived in April 2016! 
Special interests: I enjoy all aspects of the clinic from helping clients and meeting their pets to seeing the interesting surgeries that go on. No two days are ever the same. 
Hobbies: Horse riding although I don't get much time for that right now! Spending time with my family and friends. Can you class driving kids around to all their activities as a hobby?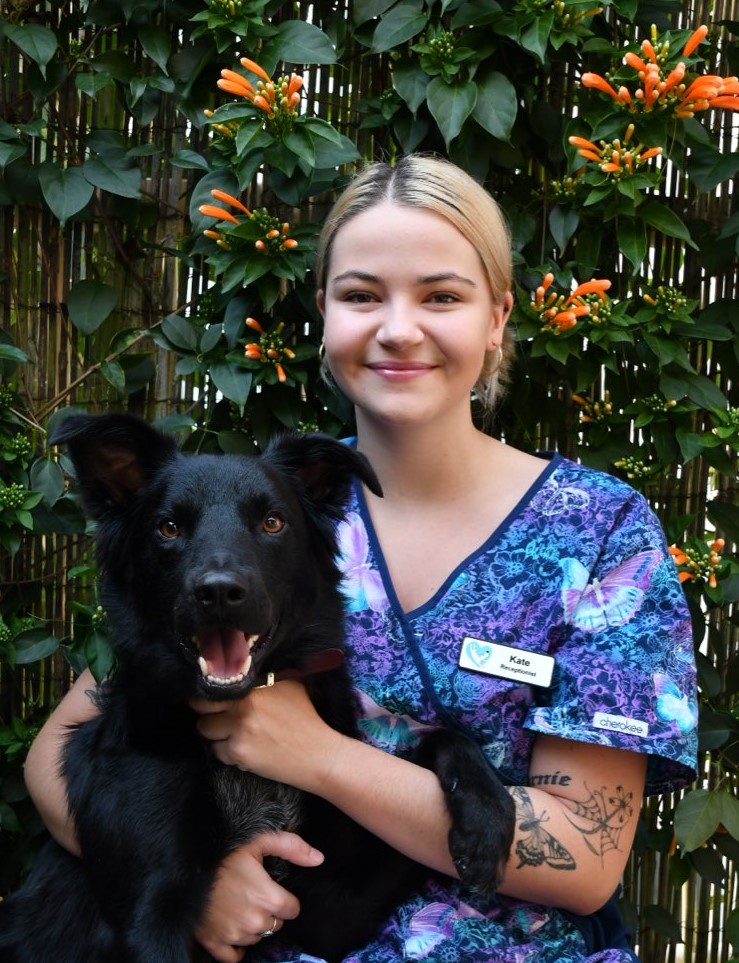 Role: Reception, but also studying vet nursing.
Time at Tweed Coast Vet: Since the beginning of 2020
Pets: I have a 1 year old Border Collie x Kelpie who is a bundle of energy and I also foster so my hands are always full!
In my spare time: I love to spend time at the beach and am currently learning how to surf.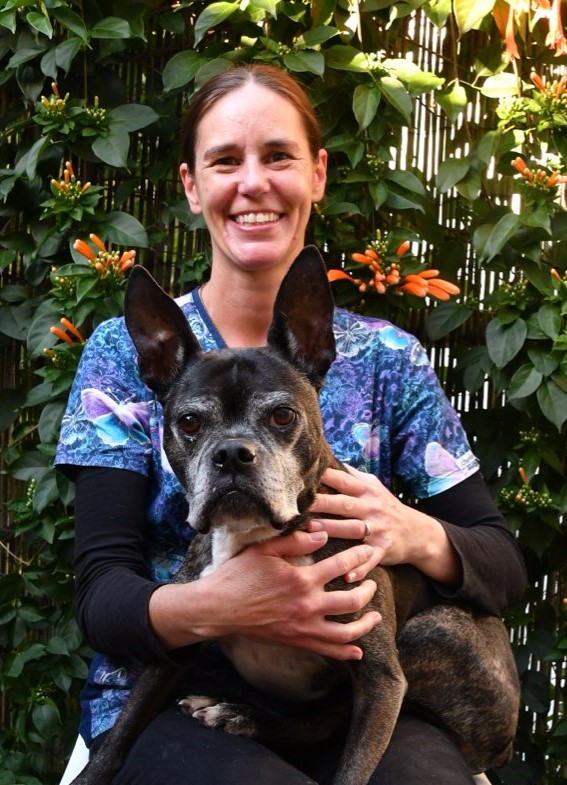 Role: Veterinary Receptionist.
Pets: 2 ginger cats, Tigger and Sansa (both adopted from Friends of the Pound) We also have an adorable Jack Russell x puppy called Nugget who is full of mischief!
Family: Married with two children
Time in veterinary industry: I worked as a veterinary receptionist for 9 years in South Africa before emigrating to Australia in 2013. I have worked at Tweed Coast Vet since August 2017.
Hobbies: I enjoy walks on the beach, reading and doing jigsaw puzzles.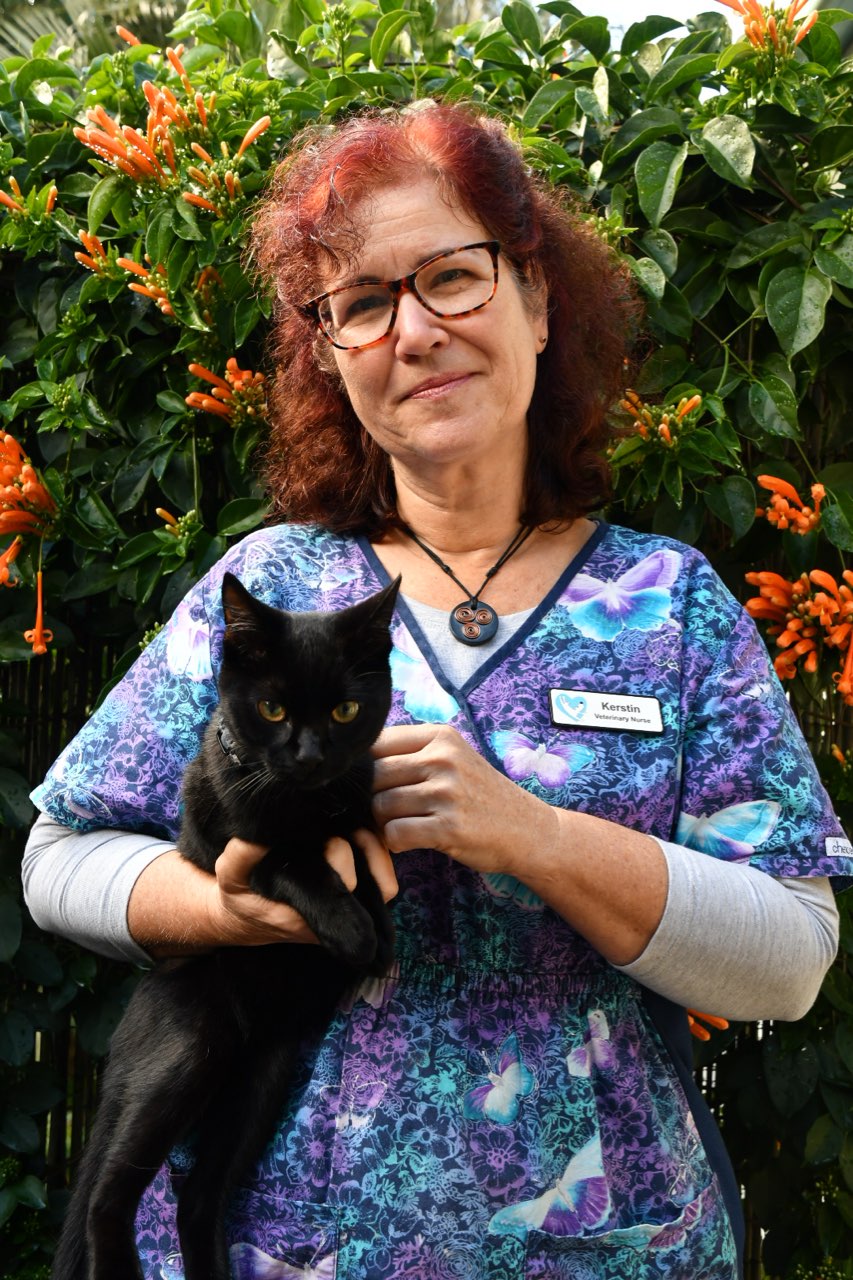 Name: Kerstin Somenek
Role: Senior Receptionist
Pets: Rocky the cat with a smooshed eye 
Family: There are four of us, but the 2 kids have now left the nest.
Time in the veterinary industry: All my life. Part of the furniture after over 20 years at the Tweed Coast Vet.
Special interests: I enjoy coaxing the slightly more difficult cats to behave.
Hobbies: Baking/cooking my native German dishes and cakes 🥘🥮. I am a big fan of nature and the environment. Hubby and I do a little bit of travelling in our Motorhome. (And she is definitely known as the recycling warrior around the clinic!)