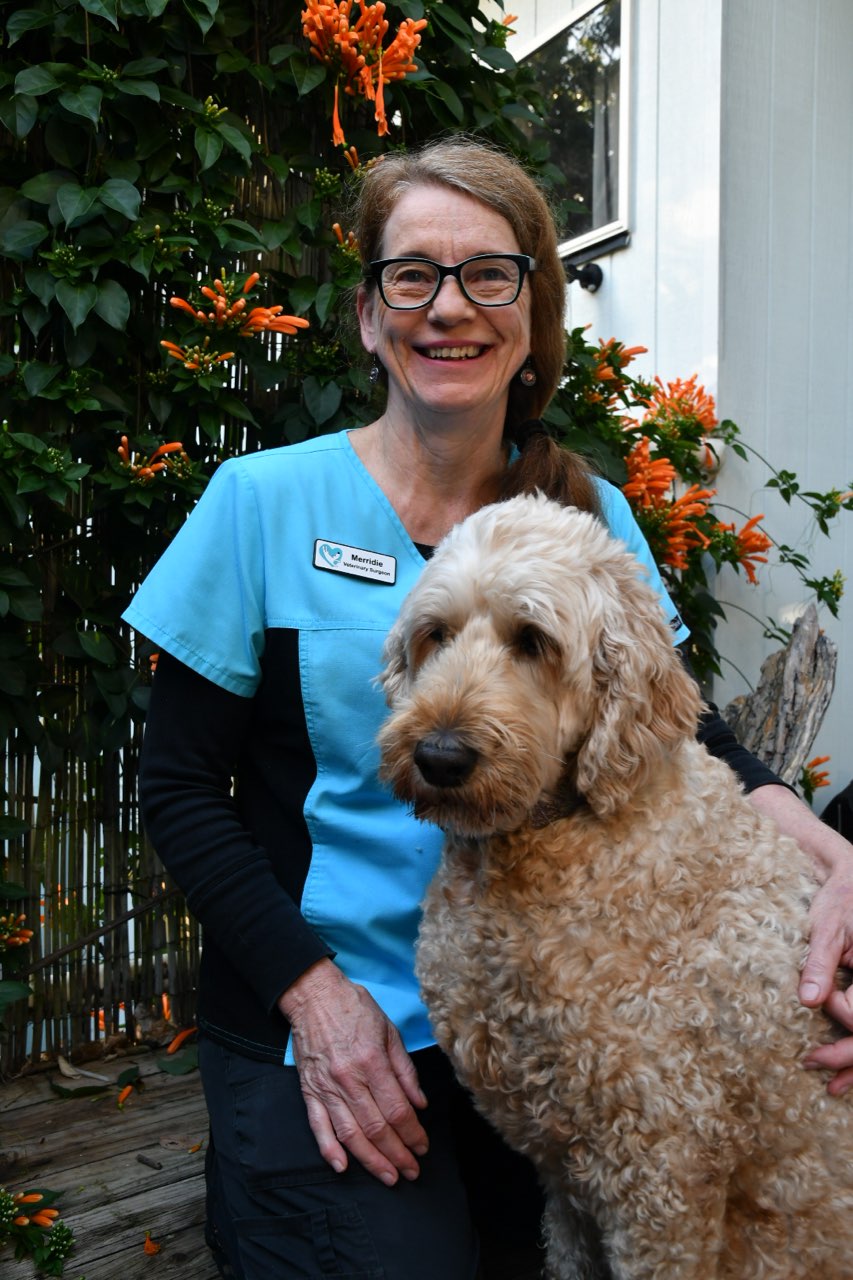 Dr Merridie founded Tweed Coast Vet in 1995. With over 30 years experience as a vet she is our most experienced vet, and an excellent surgeon.
Dr Merridie has continued to study and train in medicine and new surgery techniques, learning new techniques for hip and knee techniques. She is excellent at orthopaedic surgery such as fracture repairs, and repairing cruciate ligaments. She is also excellent when it comes to finding the ball that Rover accidentally ate, or removing that big tumour on Bluey's spleen.
Dr Merridie spends her time with her dog Fang, and husband Jim. She is "Mardi" to her 3 grandchildren, and manages to sing in the choir in her spare time (When she has any!)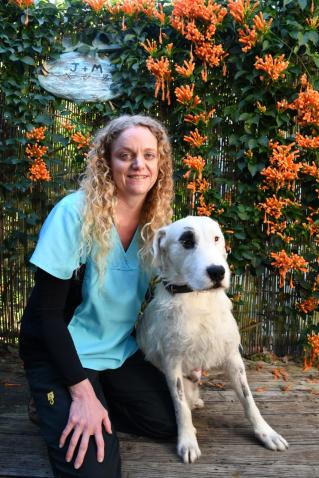 Qualifications: Bachelor of Veterinary Science (Honours)
Family: I have 3 kids and a husband to keep me on my toes!
Pets: I have a silky terrier named Alice and a ginger and white cat named Oski. 
Time in the vet industry: I started as a new graduate with the Cabarita Beach Veterinary Surgery at the start of 2002. It is still the same place, but a lot has changed since then! Before that I worked as a vet nurse throughout uni.
Special interests: Dentistry
Hobbies: I enjoy taking photos, although perhaps I am not good enough to call it photography!
Interesting Fact: I grew up on Macleay Island in Moreton Bay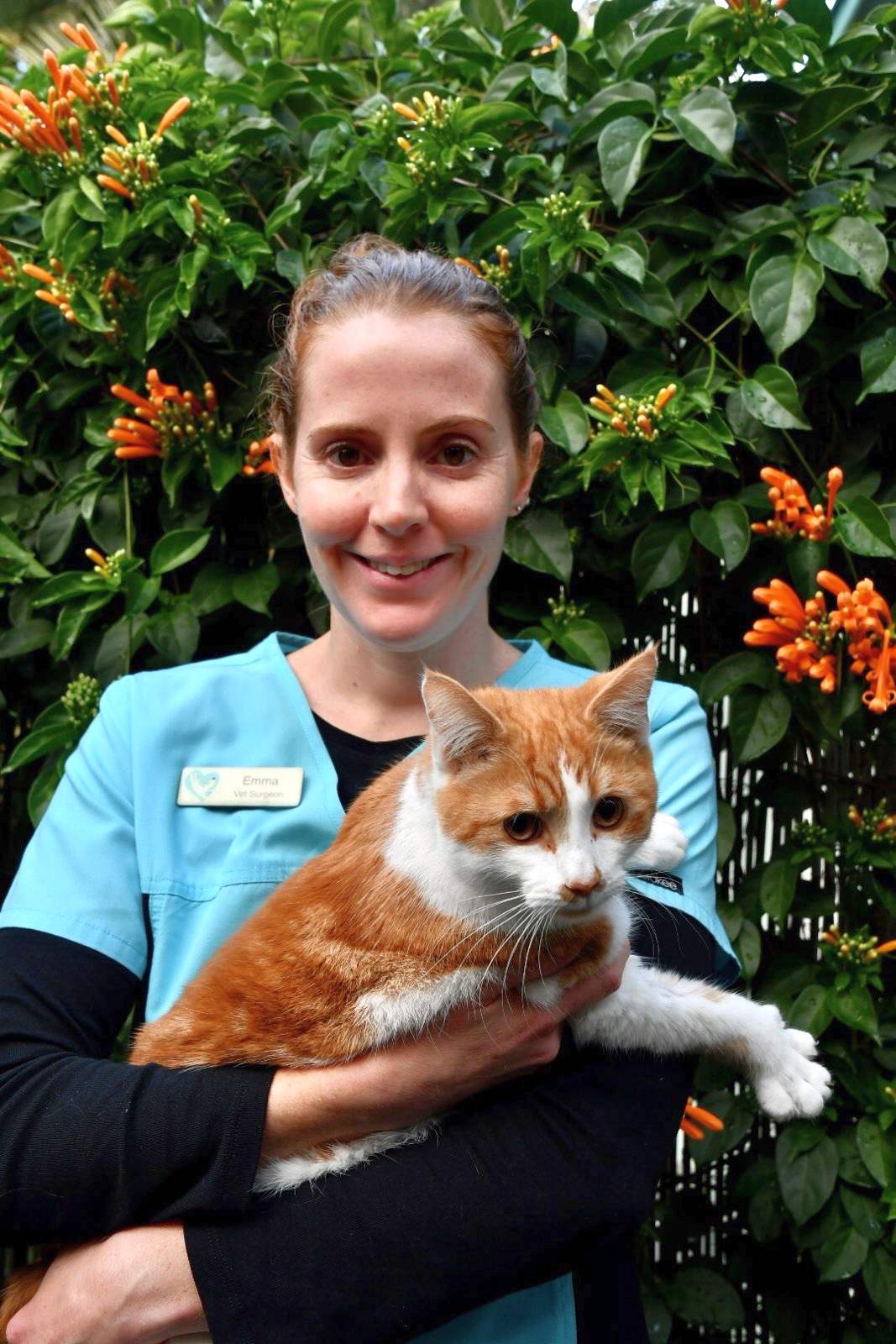 Role/Qualifications: Veterinary Surgeon, however I also have a science degree with honours in pharmacology and molecular biology.
Pets: Chocolate Lab called Fudge and a Tabby cat called CAM, which stands for Common as Muck.
Family: My husband James and I are lucky enough to have 2 beautiful daughters, Willow and Mollie.
Time in the Vet industry: I graduated from Melbourne Uni in 2013 and have been working at Tweed Coast Vet since I graduated.
Special interests:I enjoy all aspects of general practice. I love the variety from puppy and kitten consults to surgery to complex medical cases.
Hobbies: When I'm not working I'm mum to my 2 young children. When they get a bit older I hope to get back into restoring old furniture.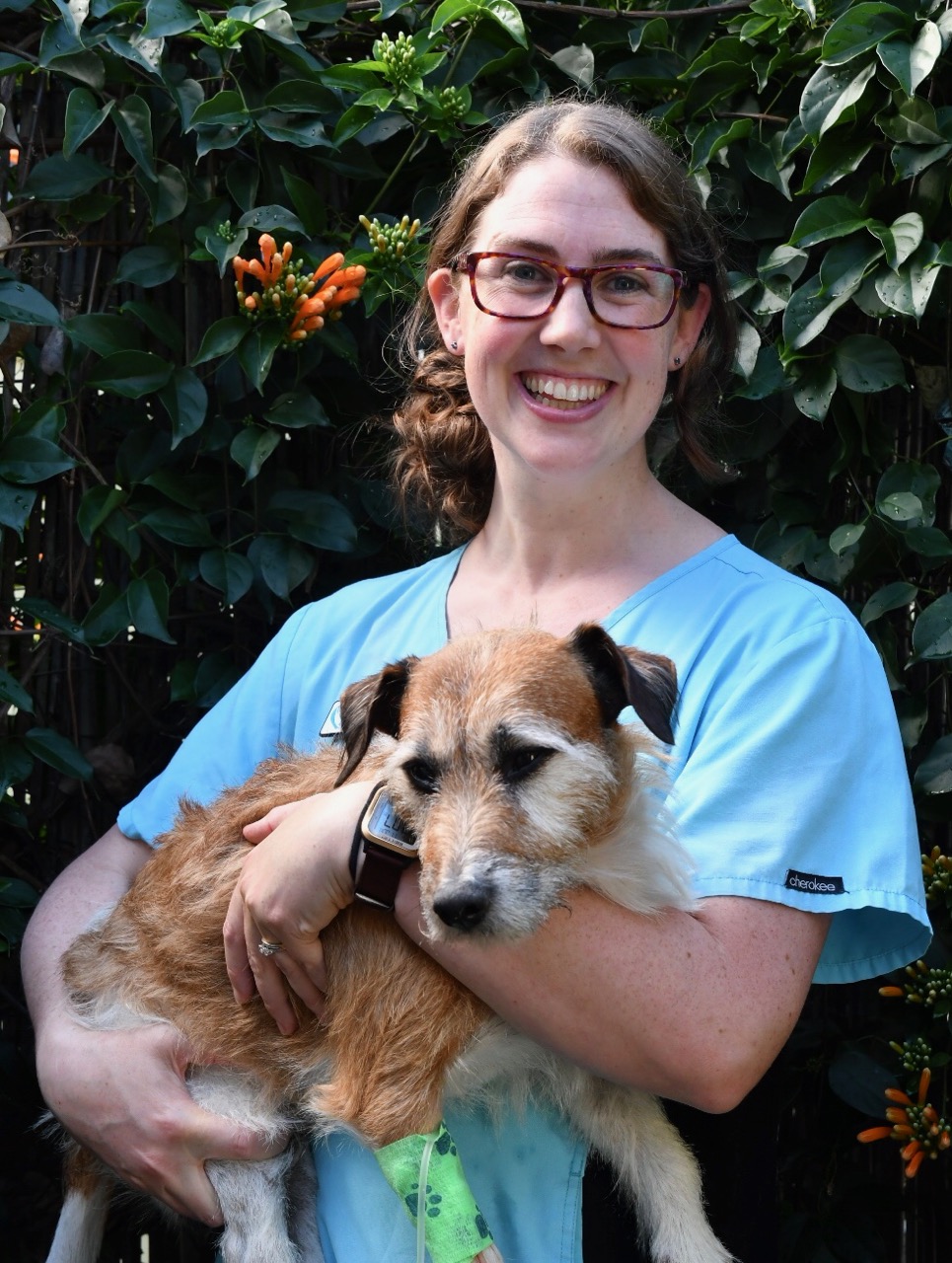 Role: Veterinary Surgeon
Pets: An Old Keplie called Wolfe, a black and white cat called Pearcy and 3 chooks (Tina, Aretha and Janice)
Family: A fisherman husband and an adventurous 2 year old daughter. Another child on the way!
Time in the industry: 9 years, but the last 2 years have been at Tweed Coast Vet.
Special interests: I love the variety of different creatures and problems that walk through the door everyday and the satisfaction of surgery.
Hobbies:  I love everything outdoors, swimming, kayaking, diving, rock climbing, bush walking, camping and all things adventure!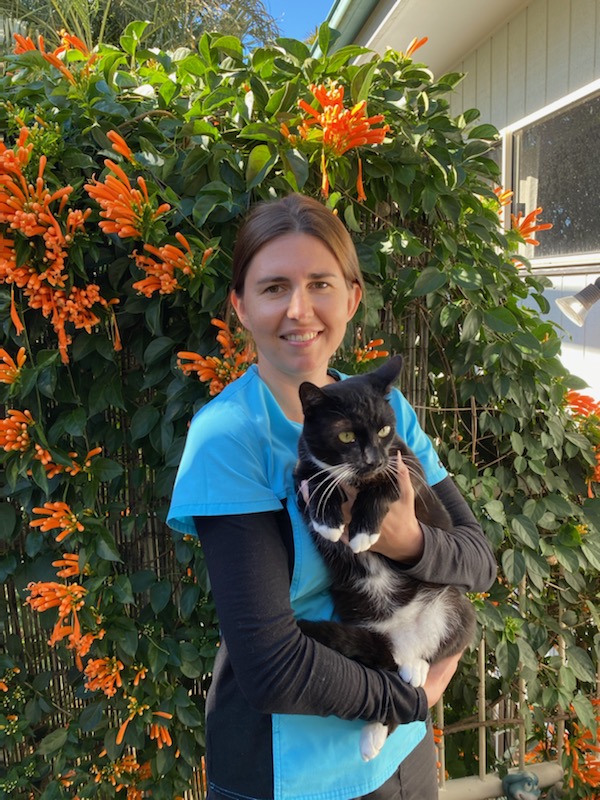 Dr Anna comes to us with a global outlook on veterinary science. Anna was trained in the UK, and graduated from Bristol University in 2009.
She moved to Australia in 2013, and spent several years locuming around the country. During this time she has had the opportunity to learn and train under a wide variety of people, learning a variety of different techniques and skills.
While Dr Anna enjoys all aspects of veterinary work, she has a particular interest in Internal Medicine and making sick pets well again. She makes a valuable addition to our team!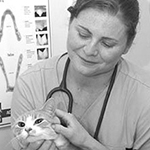 Role/Qualifications?
 Veterinary Surgeon.
Family? 
 I have one incredible husband and an endearingly gorgeous daughter.
Time in the industry?
 I have been working as a vet for 10 years, and have always been associated with (but not always working at) Tweed Coast Vet.
Special interests?
 I love ultrasound and surgery, and do as much as I can of both. I also maintain the website and admin side of the vet surgery.
Hobbies?
  In my spare time I love to take my daughter bike riding and swimming.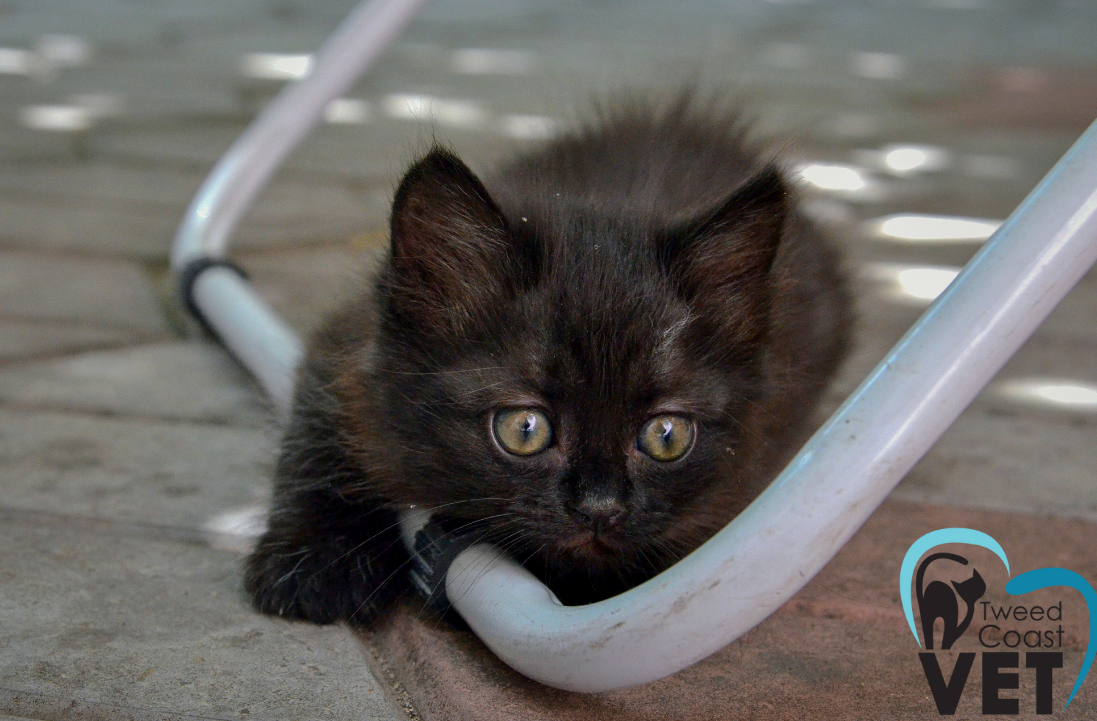 Dr Emma Burt joined us in a casual basis in 2021 to help with the extra work load we were facing, and is now with us permanently. Dr Emma has a special interest in soft tissue surgery, and comes to us while working part time in an emergency clinic. Dr Emma has spent time volunteering with Vets Beyond Borders in India and in her spare time enjoys mountaineering. We welcome her to the team.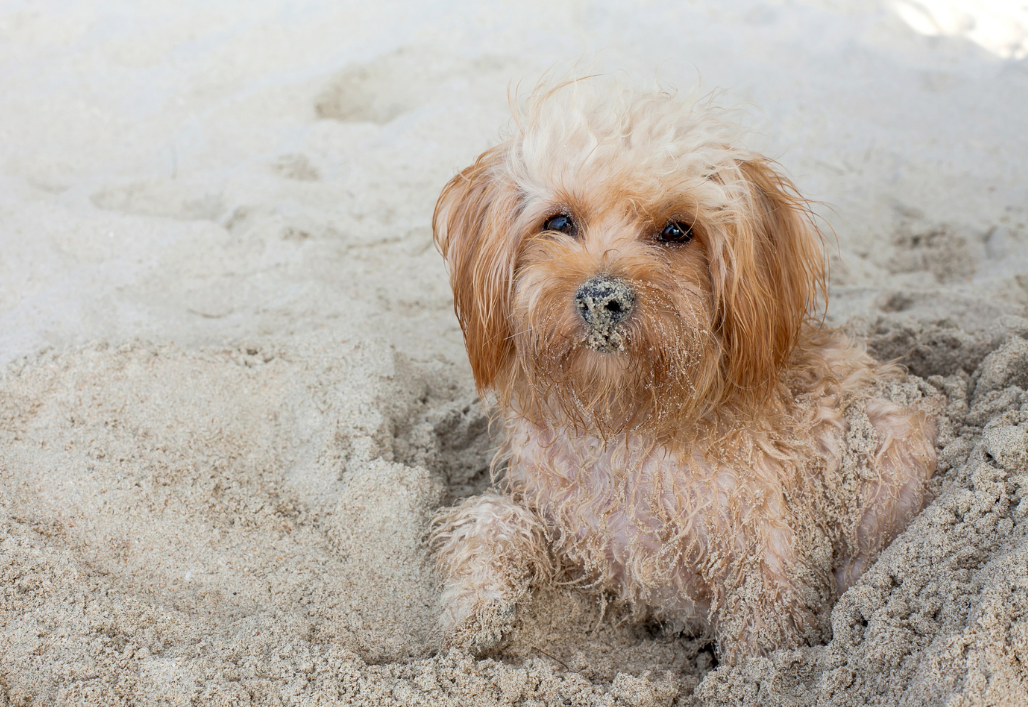 Dr John has over 40 years of experience in small animal medicine. In his time off he enjoys to relax with the cricket! He is completely out-numbered by all the females on staff, so please make him feel very welcome.